the ultimate small fishing boat
Experience the Ideal Way to Fish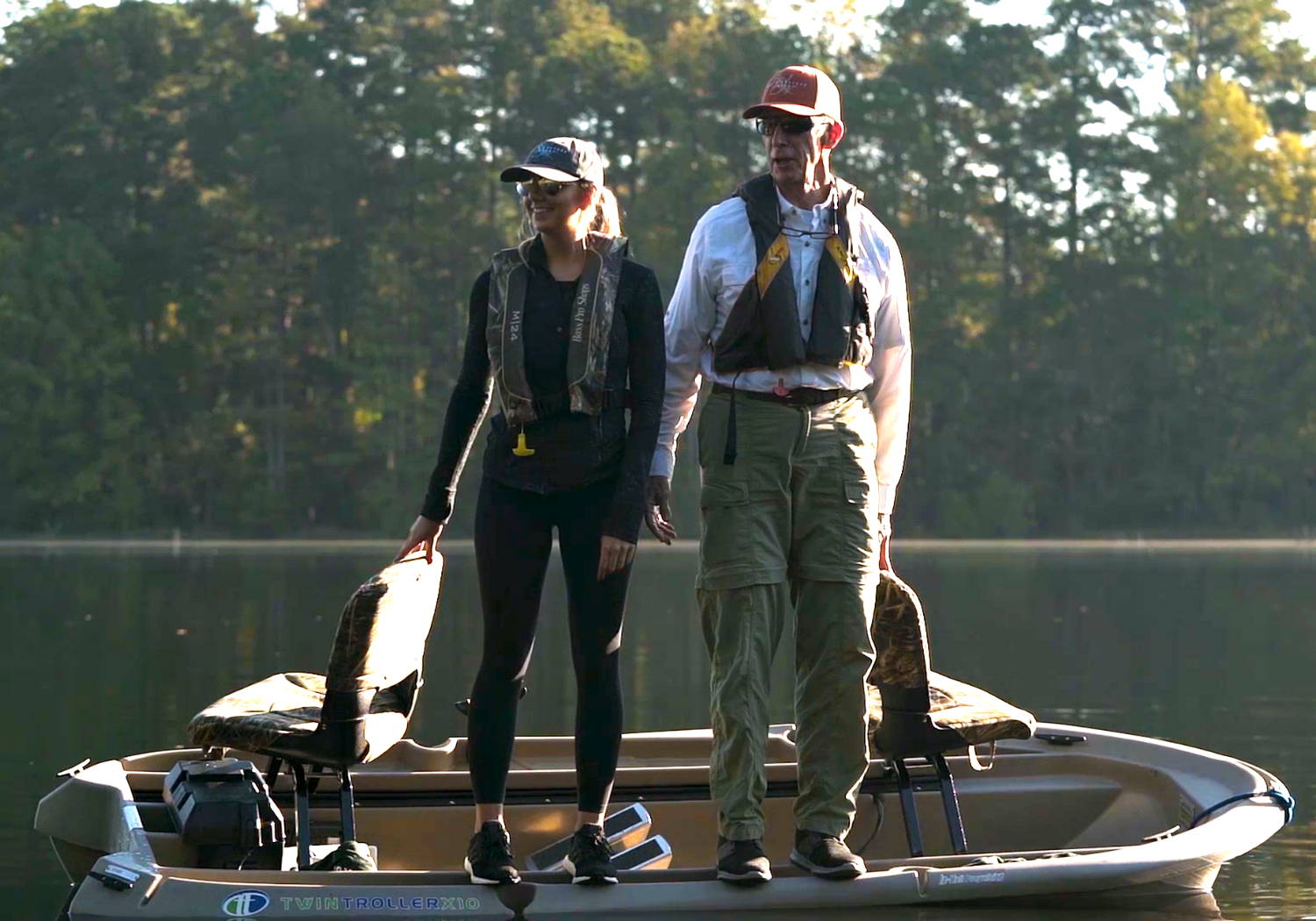 SMALL FISHING BOAT WITH BIG BOAT FEATURES
• Small Fishing Boat, ideal for both fresh and salt water
• Hands-Free Operation and 360° Turning Radius
• In-hull Propulsion System for Shallow Draft
• Unmatched Stability Keeps You Safe
• Elevated Seating for All Day Comfort
• Lightweight and can be Launched From Anywhere
FIND A MODEL THAT BEST FITS YOUR LIFESTYLE
small fishing boat DESIGNED TO GIVE YOU A MORE PRODUCTIVE EXPERIENCE
Enhance your fishing strategy with unique features. Overcome common challenges with fishing small waters.
Keep your hand free and focus on the fish. Variable speed foot controls allow you to move forward, reverse, and turn on a dime.
ELECTRIC IN-HULL PROPULSION
Recessed motors are protected by weed guards to keep them free from debris in the water. Tall grass, weeds, and lily pads are no match for the Twin Troller.
Once the hull chambers are purged of any air, the hull becomes suctioned to the water, making the boat incredibly safe even through wind and wake. Stand, step in, and out of the boat with ease.
FISH AREAS BIG BOATS CAN'T REACH
Navigate tight areas of water other boats can't. Whether you're fishing small creeks, shallow spots, or grassy areas, the boat can operate in as little as 8 inches of water.
Our premium seating is meant to keep you comfortable all day on the water. Padded cushions are designed with marine grade, fade-resistant fabric that is easy to clean. Seats swivel 360 degrees and accommodate any fishing angle. Their elevated height keeps your knees aligned for a comfortable seated position.
Portability is key. No boat ramp is needed for the Twin Troller. Weighing only 175 lbs, the boat can be easily lifted to fit into the bed of a truck, making transportation a breeze.
We've made it easier than ever to get on the water with Klarna Financing. Checkout with Klarna to split your purchase into equal monthly payments with just a few simple steps.